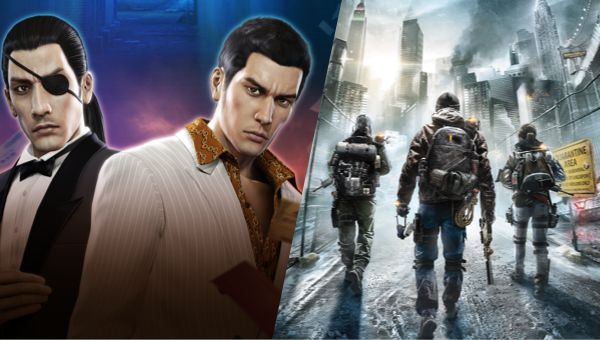 The Humble Monthly for January released Friday, January 4 at 10 a.m. Pacific time, which means it's time for new Early Unlock games! The Early Unlock games for February are Yakuza 0 and Tom Clancy's The Division™! Get these games right away with a $12 subscription to Humble Monthly, plus more games to come on Friday, February 1 at 10 a.m. Pacific time. The charity supported by the February Monthly bundle is charity:water. Don't forget that you get $10 for each new Humble Monthly subscriber that signs up with your partner link!

January Humble Monthly subscribers received Wizard of Legend, Just Cause 3 XXL Edition, Project CARS 2, Q.U.B.E. 2, >observer_, Sundered, Regions of Ruin, Darkside Detective, and a new Humble Original, Roombo: First Blood (Justice Sucks).

Humble Monthly is a curated bundle of games sent to your inbox every month. Each month offers over $100 worth of games for just $12! Every game is yours to keep, and 5% of each month's proceeds support charity. All subscribers receive 10% off in the Humble Store and exclusive access to the Humble Trove of DRM-free games. New games are added to the Humble Trove on the second Friday of every month!
SUBSCRIBE AND GET A LOT OF GAMES