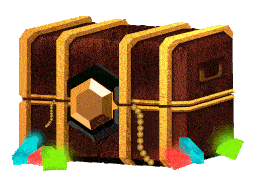 G2A Loot Get FREE Games

G2A Loot – FAQ
I had topped up my account balance but it didn't change. What should I do?

Sometimes the payment process can take several minutes. If the waiting time prolongs, please contact our Support team.

How can I redeem looted games?

Click "My Loot". In the "Pending Games" list you will find all the games you've obtained and can be activated. Click "Activate game" and follow the instructions. You have 24 hours for the activation.

I already have the game I got from the case. What can I do?

You can transfer it back to the G2A Loot organizer for a specified number of Loot Points.

What will happen if I don't activate the game?

After 24 hours your game will be automatically sold to the G2A Loot organizer and you will receive Loot Points.

Are there any limits for buying cases?

You can use the G2A Loot as much as you want. Still, please remember that there's a limit of account top ups. You can do it 10 times a day and the total amount cannot exceed €500. In justified cases limits can change.

Are there only Steam games on G2A Loot?

Yes. What's more, available games have no defined region – they can be activated wherever you are from.

Why are the games activated automatically? Why can't I receive a CD-Key?

Automatic activation ensures that your key is valid and has been activated on your account seamlessly. With this functionality G2A Loot users are able to activate CD-Keys in a matter of seconds.

I am using the Steam Guard service. How should I deal with that?

If you have your Steam Guard enabled, you will be asked to type in the code sent to you by Steam via email or mobile app.

Activation did not succeed. What should I do?

Try to activate your game again in a few minutes. If you still have issues, please contact our Support Team.

I want to sell a looted game. How do you calculate the price?

In most cases you can transfer the game back to the G2A Loot organizer for part of the game's G2A Marketplace value in Loot Points.

What is the possibility to receive a particular game?

It depends on a game. In the near future you will be able to check possibilities so that you can choose those cases which you like the most.

What changes do you plan to implement in the future?

We are working on a functionality that will allow our customers to create cases. Then, if someone gets your case, your account will be subsidized with Loot Points.