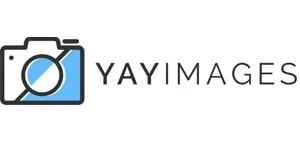 Premium Stock Images Get Yayimages Deals
Premium Stock Images, Vectors & Illustrations for Download & Streaming
Unlimited Online Images

Need crisp, fresh images for your blog, newsletter or website? We've got 'em. From just $9.90 a month (Yay!) you can stream unlimited images online.

Cancel at any time

You can cancel your subscription at any time. Click on Profile, and you'll see the cancel button under the subscription you have. We'll keep hosting your images, even when your subscription is over.

WordPress plugin

With our plugin, you can find the high-res, professional caliber images you want and customize + optimize + upload them – all in one place. The plugin features innovative visual search, easy embedding, in-browser editing, support for "featured images" and access to the whole Yay image library.

Commercial License

Use the images you've licensed for almost everything! Advertising, marketing, apps, games, blogs, books, magazines, design, web design, presentations, TV, movies, websites and more. Just don't use them in any criminal or defamatory way.

Celebrity Images

Looking for red carpet pictures of Taylor Swift, or Beyonce? We've got thousands of red carpet images, and they are all included in your subscription. Just remember, they are editorial and not for commercial use.

People Search

Looking for singles, pairs, groups – or pictures without people? Our people filter helps you filter out the pictures you're not interested in.

Roll-over unused images

Didn't get to use all your images? No worries, they will roll over to the next month automatically!

High-Resolution Images

If you need gorgeous, clear images for design or print, add the number of with high-res downloads you'll need. You'll get the original file size, it doesn't get any bigger — or better — than this.