Stream Video from Mac to TV. 4K and Ultra HD Resolutions Supported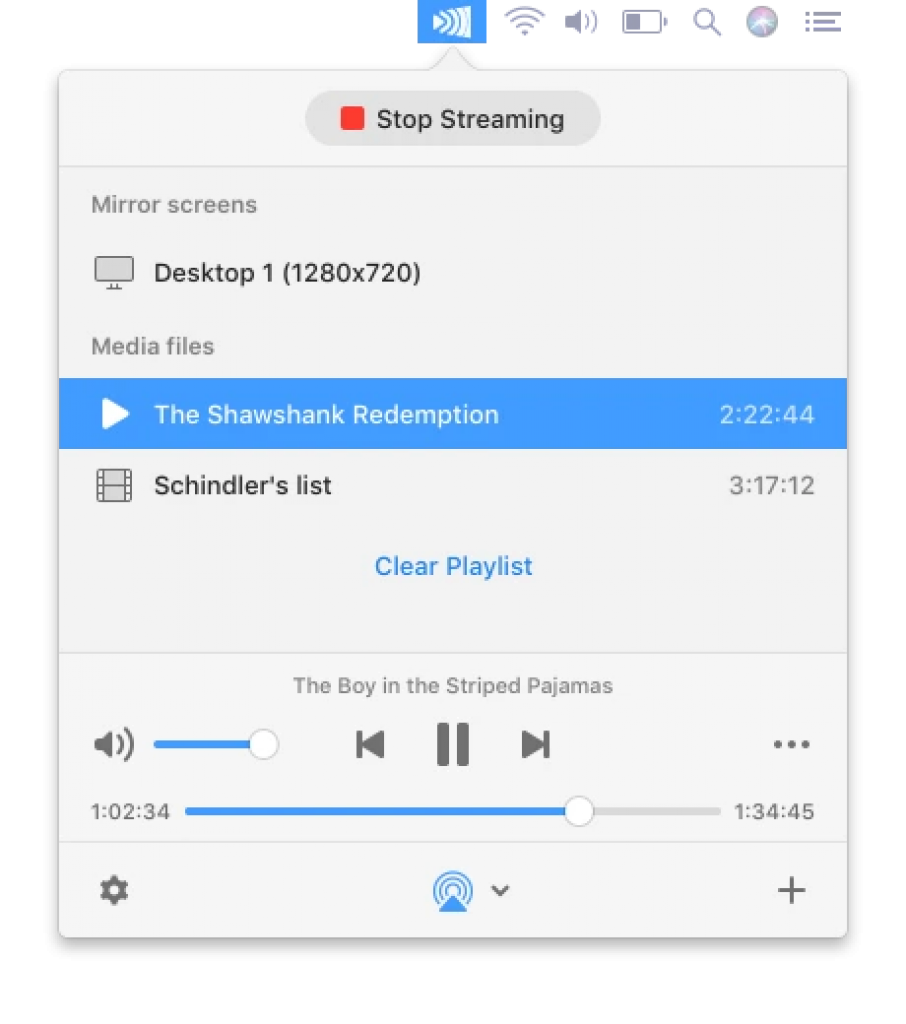 JustStream is the perfect answer if you were wondering how to connect Mac to Smart TV, Chromecast or Apple TV wirelessly and stream videos with ease.
This 2-in-1 app can easily cast local media from your MacBook or Mac to other devices that are connected to the same Wi-Fi network. It works perfectly with Smart TV, Apple TV or Chromecast and it's perfect because you won't need any additional cables, configuration or any other hardware to do it. With JustStream, connecting Mac to TV becomes a child's play and it delivers exceptional results with all big TV sets manufacturers – Samsung, Sony, Panasonic, LG, etc.