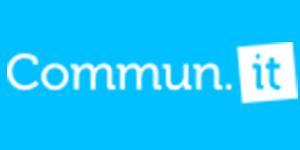 Special Sale Save 80% OFF commun.it
Grow your fans with commun.it
The easiest platform you can find to manage, grow, and track your social profiles.
Start FREE and upgrade to Business Plan 80% OFF annual plan Super affordable for only
The best way to grow engagement, grow followers, discover leads & save time on social media.
FREE Twitter, Facebook & Instagram analytics
Better manage your social relationships
Focus on your influencers & customers
Manage multiple profiles & schedule tweets
Who to un/follow, what content to Tweet
Join 1 million satisfied users today, it's FREE!