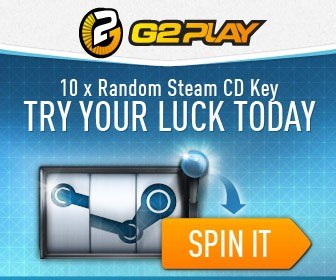 Random CD Keys G2Play Deals
Do you like surprises? Do you live for that feeling of anticipation, seconds before opening a mystery gift? And finally, is there a special place in your heart where video games reside? If you answered "yes" to at least one of these, then we have something just for you!
We'd like to present you with an Random Key offer! This is your best chance at getting your library stocked up for an upcoming summer!
So how does that work? First of all, you pay a ridiculously low "entrance fee". Then, we send you a key for a random game from our list*. We offer keys for Steam, Origin, Uplay and GOG.
We guarantee that only highly rated, well-known and widely beloved titles are taking part in this offer!