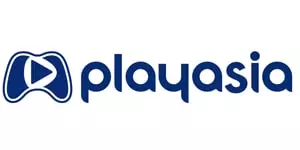 Playasia Loyalty Program Join Now to Earn Coins
What are Playasia Coins?
Playasia Coins are the currency you actively earn for being a loyal Playasia customer and continuing to take part in great deals! These Coins can be used on any purchase to apply some extra savings on the latest game, figure, digital code or anything else from Playasia you want! Earns coins and rank up for even better Loyalty Program perks, take advantage of exclusive deals and overall get rewards back for being a beloved customer!
II – How to earn Playasia Coins:
How do I earn Playasia Coins through the loyalty program?
You will automatically earn Playasia Coins whenever you make a purchase on Playasia. You can then use your Playasia Coins towards the cost of future purchases! Please note that certain categories and products will have a higher Playasia Coin earning rate.
You can also earn coins through awesome promotions & rewards – for example when you sign up you will receive a bonus, as well as a bonus on the same day each year as a celebration of your Playasia loyalty day (Remark: This feature is paused as customers continue to be added to the Loyalty Program. More info coming soon.)
Coin Accrual Period: Playasia Coins associated with an order will currently be made available 72 hours after redemption of a digital code or 7 days after a physical shipment.
Frozen Coins
Coins that are given to you as part of enrollment, or similar action, may be frozen. If coins are frozen, they will need to at least have earned 50 Coins to unfreeze and make usuable of those Coins.
III – How to spend Playasia Coins:

How do I check my Playasia Coins balance?
Along with each regular order confirmation email you will also receive an updated loyalty points balance. From our email click into your Loyalty portal, there you can check your points. Alternatively you can directly navigate to the Loyalty tab from your Account page.

How do I spend my Playasia Coins?
Playasia Coins can be used with any order – the quickest way is to check the 'Use Coins' box on the product page you're interested in before adding to your cart. You can also find this option when viewing your Shopping Cart or during Checkout.
IV – Playasia Loyalty Ranks:
Loyalty Ranks are how you can level up and get even more out of the Playasia Loyalty Program! Depending on your rank you will earn special access to deals, sales, and exclusive rewards! Ranks are based on the earned Experience Points (XP) from your last Playasia Birthday to your next Playasia Birthday (1 Year Period). You will rank up when you reach the XP requirement for a given rank when the points are credited to your account. On each Playasia Birthday, your rank will be adjusted should you not have met the required XP. 1 XP is earned for 1 Playasia Coin earned.