Downloader for Mac
Folx is a free download manager for macOS with a true Mac-style interface. It offers convenient downloads managing, flexible settings, etc. Folx has a unique system of sorting and keeping the downloaded content.
Did we mention that Folx is fully compatible with macOS Catalina? Yes, it is.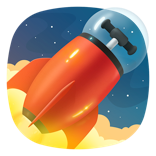 Torrent search in Folx PRO
PRO version of Folx is an excellent torrent finder – you don't need to open multiple torrent trackers in a web browser to find what you need.