Track and analyze the activity of your system COM ports
Serial Port Monitor is a professional software application that allows reading and recording serial data going through your computer's serial ports. The program is a big help for those who develop and debug software and hardware solutions that use COM ports for serial data transfer.
RS232 Port Monitor comes with a slew of powerful features, including advanced filtering and search options, built-in terminal, convenient data visualizers, the ability to record serial communication data to a file, and more. The software has a streamlined and user-friendly interface and doesn't require any programming skills.
There are Standard, Professional and Company editions of Serial Port Monitor.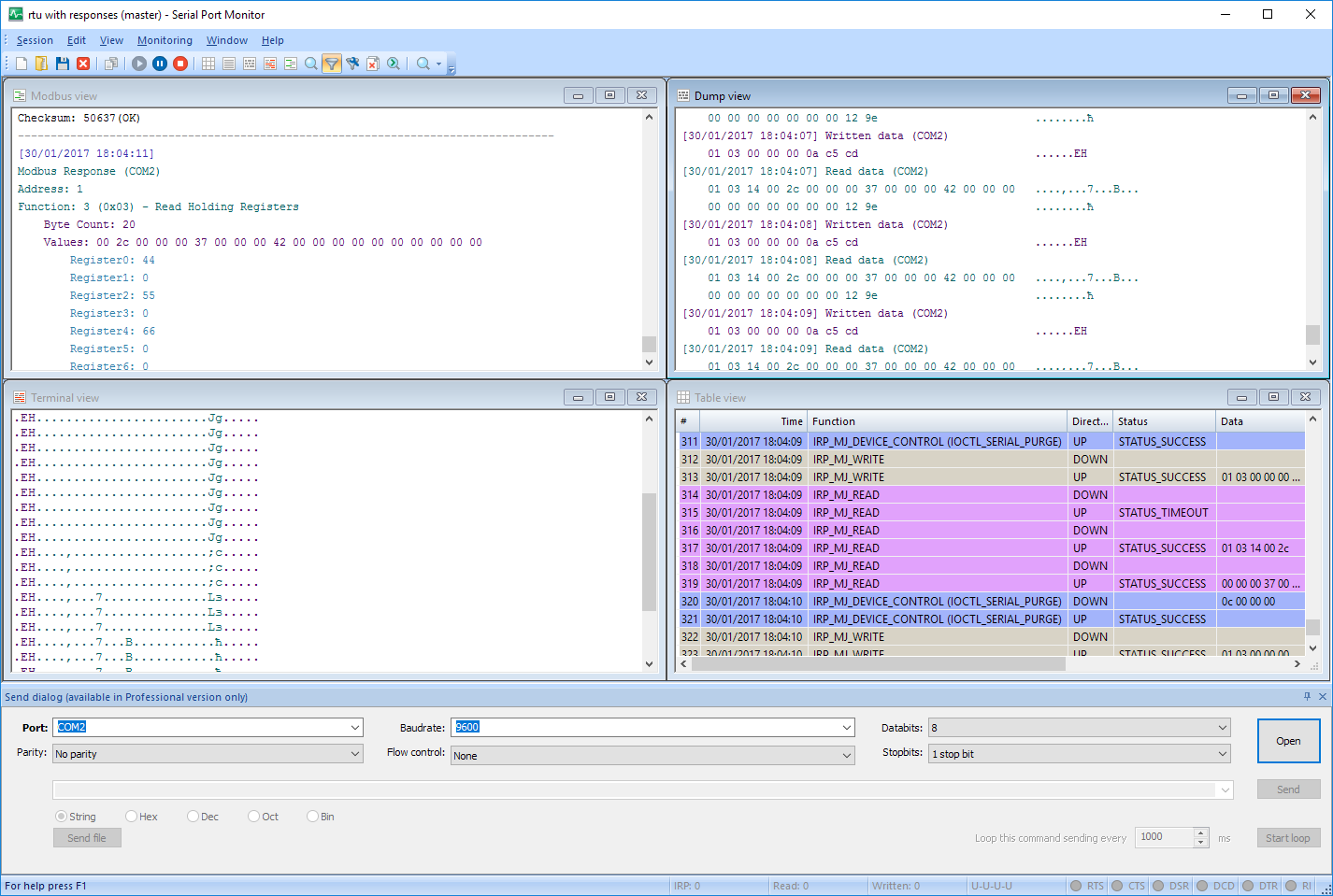 BUY Serial Port Monitor
Serial Port Monitor Pro ( Limited Site License)
Serial Port Monitor Standart (Limited Site License)
Serial Port Monitor Pro
Serial Port Monitor Standard
Serial to Ethernet Connector
Virtual Serial Port Driver