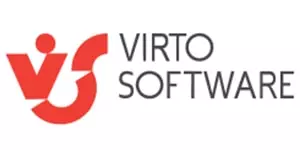 Virto ONE License for SharePoint 201X
Virto ONE license allows you to use all 40+ Virto components for Microsoft SharePoint at a special price. This is a 1 year subscription offer for all our web parts including free upgrades and migration. Only ONE license for all web-parts for any version of SharePoint!
BUY Virto ONE License
Dev. Virto ONE License for SharePoint 201X
Virto ONE License for SharePoint 201X annual billing
Get access to products that make your SharePoint environment user-friendly and let non-technical users solve problems in number of areas:
File management & sharing
Content management
Security
Workflows & Process management
Time management
Resources & Project management
Collaboration
All that and within just ONE solution – simple like that.
Virto ONE allows managers and employees of the company to solve their practical problems as quickly and independently as possible, without long approval processes and waiting for administrators to implement the solution. All tools are already available for use at the moment when they become necessary.