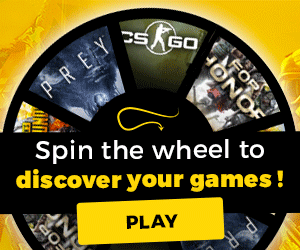 Best Price with Random Games – PlayHappyClub
Get the best PC and console video games for cheap! Gaming Box at the best price with random games.
Check out right now your Gaming Box for only 3€
The box contains 1 game key with a 5% chance to win a huge free voucher!

When buying a PlayHappyClub gaming box, you will receive a game cd key randomly. It is a surprise, right after the payment, you will know which title you have. All our products are digital, you will not receive any physical/box game.