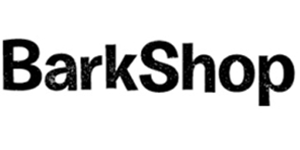 $5 Dog Treats BarkShop
BarkShop
is a monthly delivery of toys, treats, and crazy dog joy.
Every BarkShop has at least 2 innovative toys, 2 all-natural bags of treats, and a chew, curated from each month's unique themed collection.
BarkShop picks the best all-natural treats and innovative toys to match a dog's unique needs, including allergies.
2 INNOVATIVE UNIQUE PLUSH SQUEAKER DOG TOYS: Fuzzy Bruno is filled with Crazy Crinkle and a classic squeaker, then attached to a tuggable t-shirt rope. Crazy Crinkle Doug is made of puckered plush and long, shreddable fur. He's hollow inside, perfect for hiding his squeaky little bug friend, or some yummy treats.
ALL-NATURAL MADE IN THE USA GRAIN-FREE TREATS: All-natural treats, 1 Trout blend, 1 Chicken blend, plus a Chicken-flavored toad-shaped dental chew. Made in the USA without wheat, soy, and corn.
LOTS OF FUN: Great for dogs 20-50 lbs and dog parents looking for some variety and fun!
BARKBOX RAINFURREST BOX INCLUDES: 2 plush toys, 2 all-natural treats, and one dental chew.